I think it lasted for years, if I were brave enough to count how long we struggled.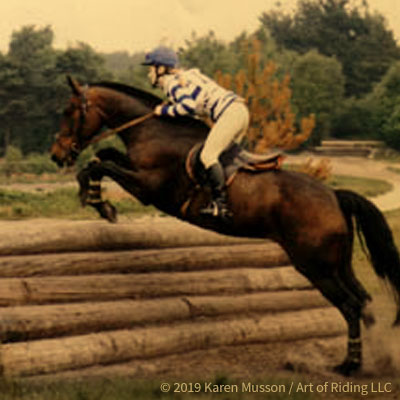 I was putting heart and soul into improving my skills, under the wisdom passed on to me from terrific coaches in France and England and many years experience, but something was still missing.
I felt stuck. I didn't know what I was missing and had run out of places to look for answers.
Chase's invitation had been clear all along: "that's not it Karen... go deeper".
But how?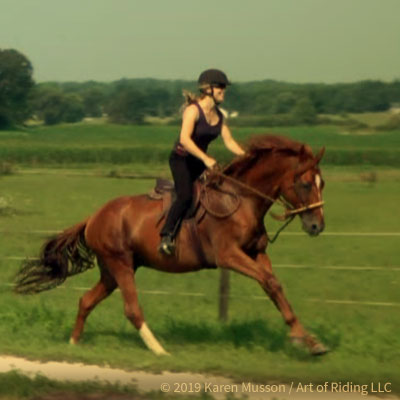 Once I finally got his real point and what to do about it, everything changed, forever. It was so much more than a way out. As a student later put it: "You have shown me Wonderland".
It was a relief beyond words. The incessant self-condemning voices began to fade and I forgot about throwing in the towel. At last, my partnership with Chase had taken off.
And it just got better, like walking through a secret door, then another and another, each leading to a deeper and more fascinating place.
But it wasn't ju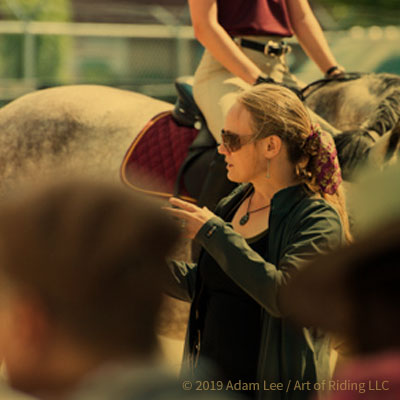 st Chase. The hundreds of horses I encountered agreed with him and each of them helped me move further along this epic path, which had grabbed my soul. With their feedback, I mined, refined and defined what was missing and the steps to take - so that you can transform your experience as well.